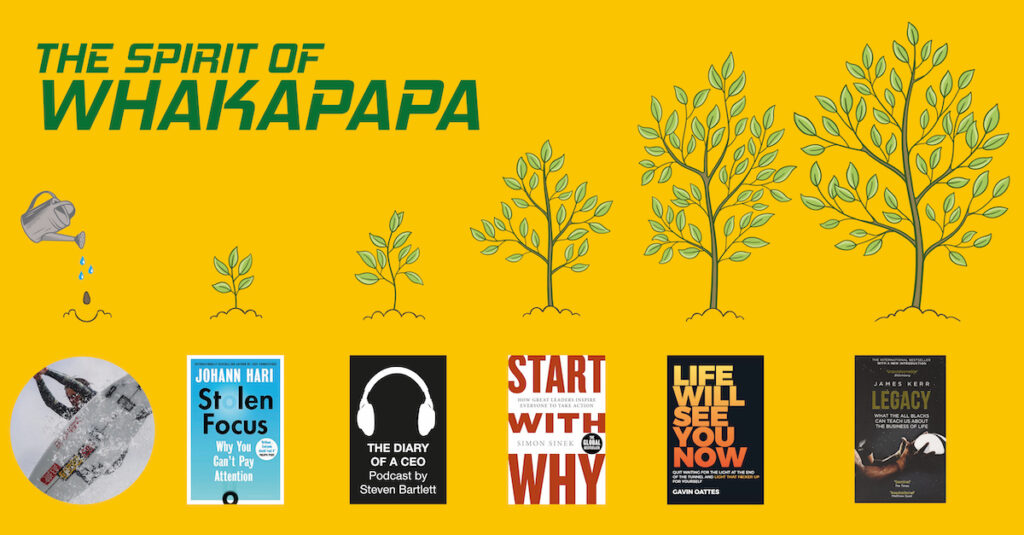 In the spirit of Whakapapa, the principal in Maori culture, that encourages us all to plant trees that we will not see grow, I want to put some words together to both document the last 12 months and share some of the pots of knowledge people have shared with me on my own learning journey.
My teachers range from young and old, from many walks of life, but all have one thing in common, and that is they have been gracious enough to share their learnings with me. So, in that spirit I have collated those learnings with you in the hope that they might resonate with those of you who invest the time to read my text.
For me, the year started with an enquiry from a young postgraduate wanting to develop a new sustainable surf leash. Why, you may ask, it's simple, your leash breaks, your surf day is over, and on top of that it's not repairable, so straight to landfill.
His name is @CharlieDerbyshire and after helping him source some of the components needed, we started to talk about the marketing and promotion, and obviously social media came into the conversation. It was then that @CharlieDerbyshire mentioned a book he was reading called "Stolen Focus" by @JohannHarri. This book discusses how, over time, the human's ability to concentrate is diminishing, and yes, the role our phones, the internet amongst other things is contributing to this.
The book is fascinating, and you cannot escape the irony that you are most likely reading this, because of some social media post. There are significant lessons for us all, including the way we communicate, and how we share our knowledge with others.
This book then led me to want to learn more, and I watched an interview of the author with @SteveBartlet on his Diary of a CEO podcast, the interview was fascinating with an intelligent interview style and left me searching for more. This search led me to watching interviews with several interesting characters, but for me one stood out, and that was @SimonSinek. His interview led me onto my own next chapter of learning.
For those who don't know (and that would have included me 12 months ago), @SimonSinek is a world-renowned author, inspirational speaker, and has one of the most watched TED talks in history. The book that got me hooked was "Start with Why". An amazing book that took me back to childhood, when every fact, statement, instruction was greeted with a Why. The bizarre thing is that, as we grow up, we need to ask Why even more, but we don't.
At this stage, I feel in need to give a warning, this learning is becoming addictive, Johan Harri has three books, all read, Simon Sinek has 5 books, all read, and there is more, but all have been fun, incredible informative, and collectively life changing not only for me but those around me, so hang on in there, there is more to come.
Coincidently, and in pursuit of continuous improvement, a few members of the @SuperRod management team started this @HelpToGrow course recently and came across Simon Sinek and the Why. It's then I realised that the most rewarding thing about learning is sharing that knowledge and create a safe space where those around me can flourish and grow.
Wait there. There is more.
After binge reading/watching Simon Sinek, I was yearning for more, but also was ready to take a break to absorb what I had learned so far. Then BAM, I was attending a supplier event organised by one of my customers, and yes BAM, is probably the best word I have to describe @GavinOattes.
Half comic, half teacher (let's be honest the best teachers are), Gavin's no-nonsense stories, again often take us back to childhood, when we had no fear, there were no stupid questions, and stuff just got done.
There were lots of lessons from his 45 mins stint on stage, all thought-provoking, and most genuinely funny, and yes learning can and should be fun. Gavin's passion for learning and sharing, again is addictive, and his latest creation @BellyFire is a must.
Spiralling off Gavin's musings on stage, he referred to another source of knowledge, a book called "Legacy", by @James Kerr. A story about what makes an All Black. It's simple Better People make Better All Blacks, it starts with the culture, it starts with a Why (yes back to SS), and ends with Sweeping the Sheds, that ever-repeating process of leaving what you touch in a better place than when you found it.
I started this post with a reference to the spirit of Whakapapa. So, in that spirit I plant these few seeds that have come my way, in the hope that they inspire others in the way they have inspired me.
I hope we go onto building a forest of knowledge, even more can share.