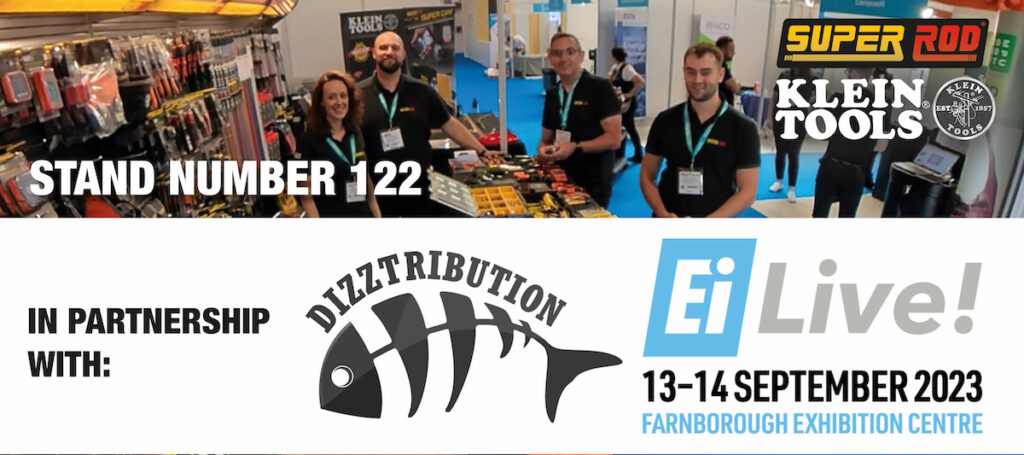 Join Super Rod & Dizztribution at EI Live for Two Days of Innovation and Collaboration
The anticipation is palpable as the Super Rod team eagerly prepares to join forces with Dizztribution on stand 122 at the "long-awaited-for" EI Live event taking place on the 13th and 14th of September at the Farnborough Exhibition Centre. This dynamic partnership promises an exciting amalgamation of cutting-edge products, interactive demonstrations, engaging discussions, and a whole lot of fun.
A Spectacular Showcase of Innovation and Interaction
With the event just around the corner, excitement is building for two days filled with innovation and interaction. Super Rod, renowned for its ingenious solutions in the field of tools and equipment, is teaming up with Dizztribution to bring attendees an unforgettable experience.
Unveiling the Future: Bringing Solutions to Market
One of the highlights of this collaboration is the opportunity for attendees to witness first-hand the capabilities of Super Rod and Klein Tools products to bring solutions forward. Product demos will provide an insightful and practical understanding of how these tools can revolutionise the way installers work. From enhancing efficiency to bolstering safety, these products are designed to empower professionals across the AV industry. The event promises to showcase time-saving solutions that redefine industry standards.
Conversations that Matter: Engaging with Experts
EI Live isn't just about products; it's about conversations that matter. The event is the perfect platform for installers from the residential AV and home automation industry to engage with experts from Super Rod and Dizztribution. Attendees can dive deep into discussions about the practical applications of these tools, learn about the latest industry trends, and explore how these tools can transform the way they work.
Putting Customers First: A Partnership that Resonates
At Super Rod, our customers are at the heart of everything we do. This partnership with Dizztribution has provided invaluable insights into the needs and requirements of their customers. The collaboration brings together two companies with a shared commitment to customer engagement and satisfaction, promising an event that truly understands and caters to the needs of professionals.
Conclusion
The collaboration between Super Rod and Dizztribution is set to transform the landscape of tools and equipment. With a focus on innovation, customer engagement, and empowerment, it's safe to say that the EI Live event will leave a lasting impression on all who attend.
So don't miss out register now for FREE https://eilive23.smartreg.co.uk/Visitors/Visitors/register?promoid=website
For more information, please contact us at sales@super-rod.co.uk or Tel: +44(0)1495 792000.