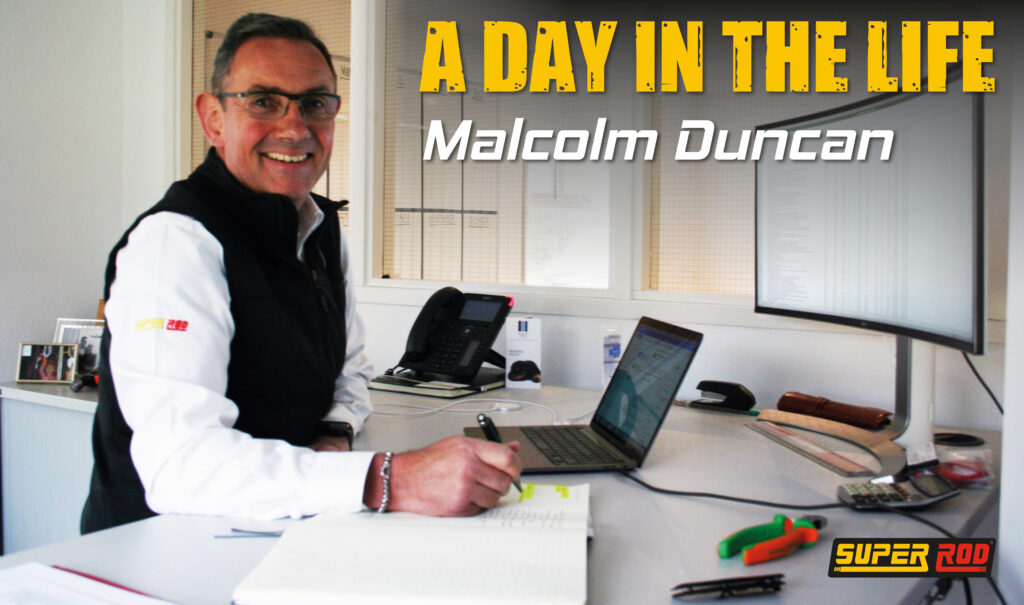 I have been involved in Super Rod since 2001, ultimately joining the business in 2006, and I am extremely proud of leading the business ever since. Outside work I am married, and between my wife and I we have four amazing daughters, aged 18 through to 33.
6:30 I generally wake up around this time even though my alarm is not set until 6:45, I think it's my body's way of gradually waking from my slumber.
7:15 Leave for work, listening to either an audio book or a podcast, biographies are my favourite currently reading / listening to Putin's People by Catherine Belton to try and give some insight to what we are seeing in Russia-Ukraine now. Also take the chance to have a catch up with my wife as she drives to work at around the same time. All is good, and one of our daughters is heading down to Wales to combine a bit of walking and a bit of work as what she calls "The Rod".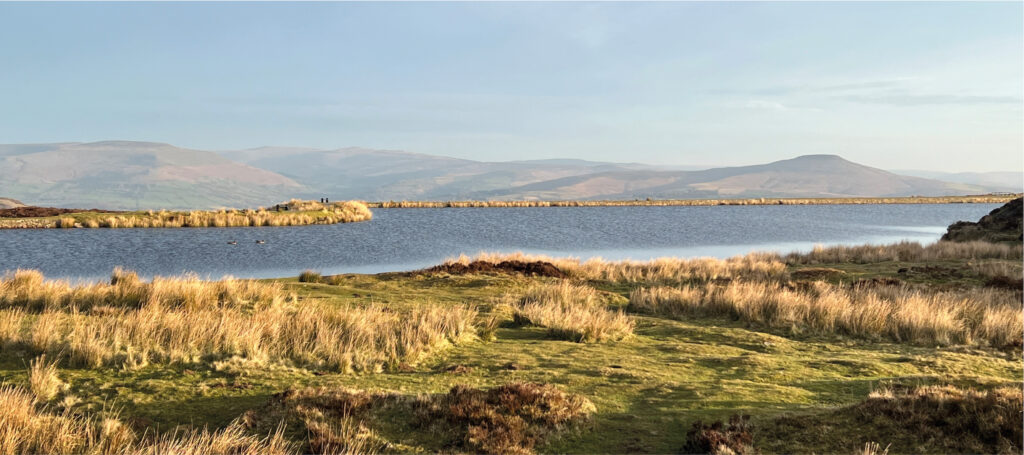 7:30 Just coming to the top of the mountain and passing The Keepers Pond (small lake at the top of the mountain on the way to the office); I see someone taking their early morning swim, I keep thinking that would be great way to start the day, and then feel the chill of winter that is still with us and think maybe another day. (Reality is highly unlikely).
7:40 Arrive at work, and have a chat with the team in production, catch up on who did what on the weekend, and some predictions for the rugby this Friday. As Wales are playing France, and my wife and I are off to watch in Cardiff.
8:00 "It's Monday and I am in the yard" no that's not me, just the opening gambit from Daniel on Ashville weekly, as I set this week's episode playing in the background.
As it's the first Monday of the month I quickly become immersed in data from February, collating the various reports to allow me to feedback to the team how we are all doing.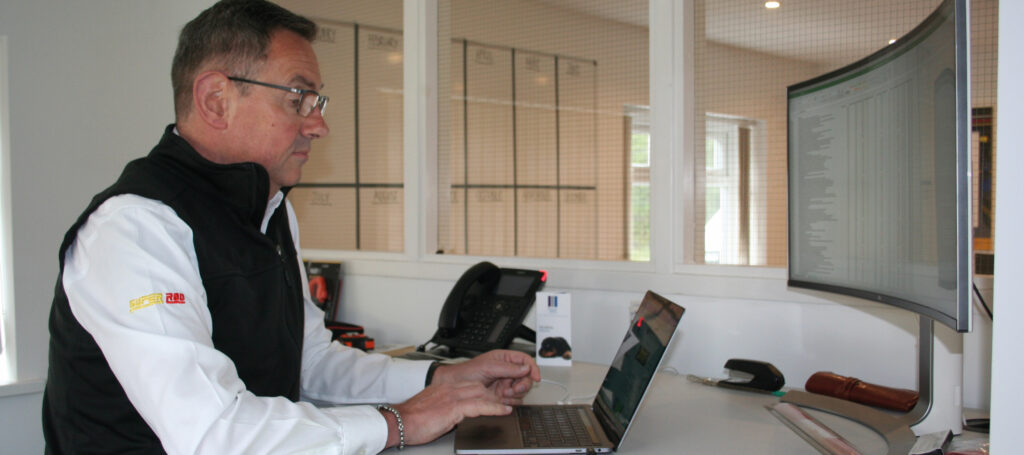 8:30 The main office staff arrive, along with a brew which is always most welcome, my first of the day, whilst this one is "on the house" I will be in the kitchen later returning the favour.
10:00 Our first meeting of the day to review our plans for the upcoming CEF Tech Talks and various exhibitions we have scheduled in so far for Q1 & Q2. Also prep for a customer meeting off site tomorrow to discuss their plans for covering the latest update in regulations.
10.45 Back into the data as the various reports are now coming together. I prefer to do a lot of this myself as I find it the best way to absorb and understand what is happening. I am aiming to get most of this complete so I can circulate to the wider team this afternoon.
13:00 Lunchtime with the team, always a great chance to catch up on what's happening with everyone. As we are based in an industrial area, most of us bring in our own food, which often provides a bit of food envy.
14:00 Meeting with our team in the US, to both review February performance, discuss any issues opportunities in front of us, and any support needed.
15:00 All reports complete and ready to be sent out to the various members of the team, with follow-up calls where needed.
15:45 Review of this weeks to do list, see what I have progressed today, and set priorities for tomorrow. I always prefer to do this at the end of the day, as I find myself most productive on a morning, so do not waste that energy prioritising, as I have done it the day before. I also find this helps clear the mind and in effect close down any issues of the day, making it easier to relax when outside work.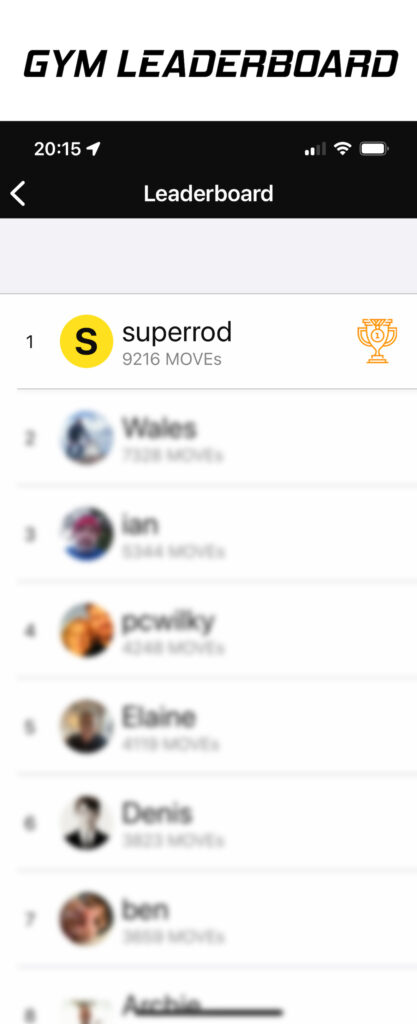 16:00 Pack and leave work and head off to the Gym, I try to go most days, and find if I go home first it is a challenge to go back out again, so I have the routine where I prefer to finish at four, and then have a quick look at my emails when I get home around six.
18:00 Back home, priority is food, always hungry after a good work out, so I generally prepare food the day before, so it's time to eat before anything else. One of our daughters is here so we have dinner together, and then both catch up on the day. Whilst I was crunching numbers, our daughter spent three hours walking in the Blorenge, the local mountain we drive up to get to work. It was an amazing day for it.
19:00 Appetite satiated, it's time to prepare our meals for the following day, as our daughter is a chef, I let her take over the kitchen first, this also works as she is Vegan and that way, we have no contamination while we are cooking. So, it's tunes on, hob on, amazing aromas coming from the kitchen. I am not sure which comes first, the love of cooking, or the love of food.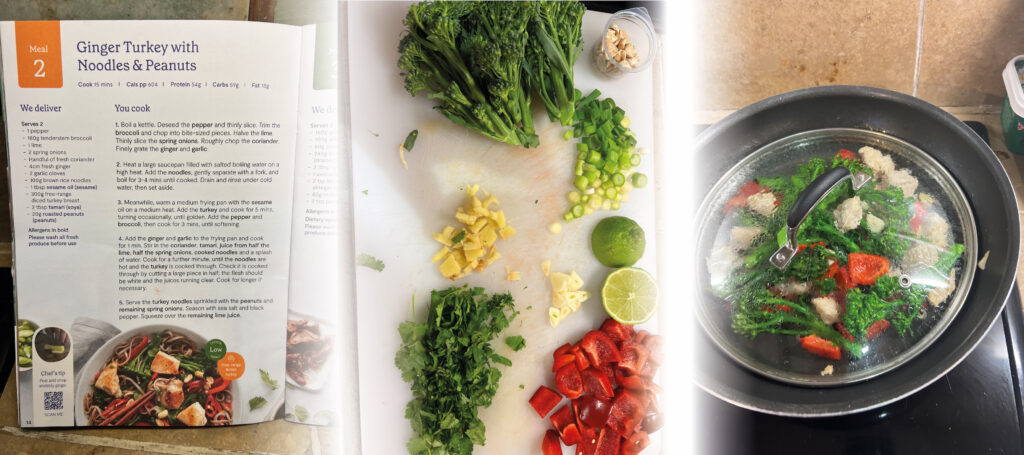 20:00 Time to squeeze in some of my French homework, a mixture of actual lessons and replying to texts from my mother-in-law who has taken it upon herself to improve my French which often has hilarious results, warning google translate is not that smart. Once homework is done, time to chill and read, not a huge one for TV I find reading is a great way to wind down from the day. Currently I am reading The Power of Geography, by Tim Marshall. Linking this book with the one about Putin is certainly an interesting combination.
21:00 Time for a shower, then bed ready for another day, an early start for our off-site customer meeting, super looking forward to this, it is great to get back in front of people and off Teams / Zoom etc. Good night.
So that is it, a day in my life, it was quite nice to put it all together, not every day runs as smoothly as this one, but the prep and the planning certainly helps.