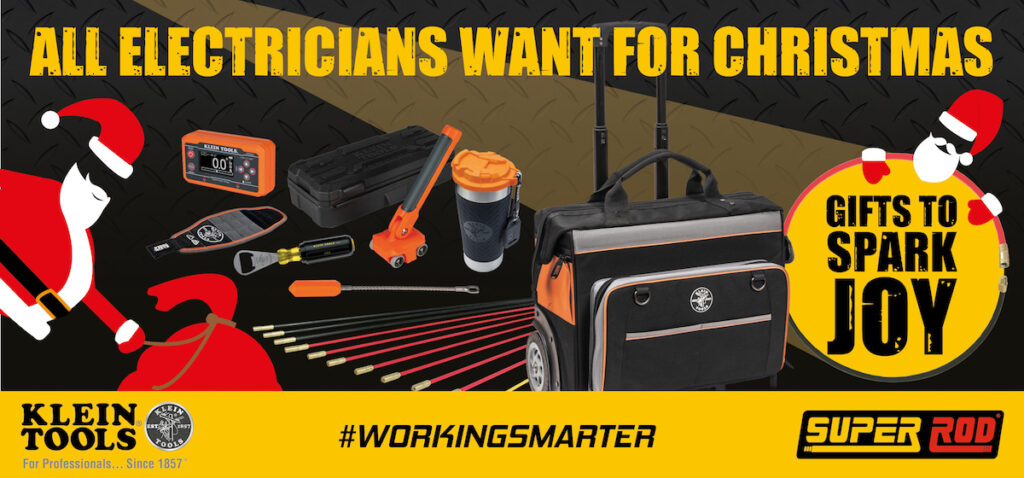 All Electricians Want for Christmas is…
Whether you're looking at spoiling your hard working sparky or treating yourself to the latest gadgets this Christmas, we've carefully selected a shortlist of electrifying gifts guaranteed to spark joy into any electrician.
From stocking fillers to main presents, we've covered all budgets, and we've included a range of products to help guide you towards the perfect gift. Let's begin…
Klein Tools Magnetiser / Demagnetiser – (MAG2)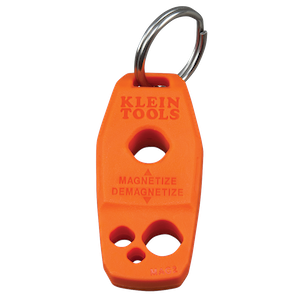 Attract some attention this Christmas with the Klein Magnetiser / Demagnetiser, a quirky stocking filler which can prove very useful. In a single swipe, this innovative gadget makes your screwdrivers magnetic – using rare earth magnets. You'll be pleased to hear there are no batteries required, simply attach the keyring to your tool bag and you're ready to go. A small but mighty strong gift idea.
Klein Tools Bottle Opener – (98002BT)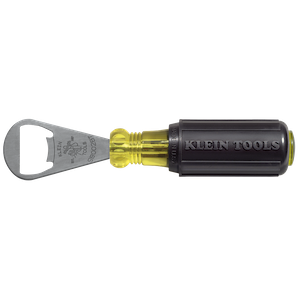 Pop open your favourite drinks this Christmas with the Klein Bottle Opener!
Treat yourself or spoil your hard-working apprentice with this perfect stocking filler and useful tool all year around.
Klein Tools Magnetic Wristband – (55895)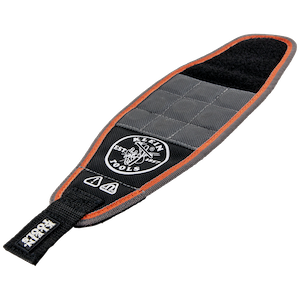 Never lose your accessories again! A fantastic tool gift for your sparky mate. Keep all your bits close to you while allowing your hands to stay free. Think of all the trips you could save back and forth the toolbox or climbing up and down ladders. You will wonder how you ever lived without this amazing tool once you try it!
Klein Tools Tradesman Tumbler – (55580)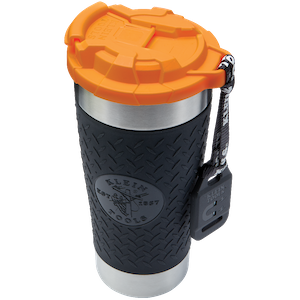 A perfect gift for electricians who are always on the go! The Klein Tools Tradesman Tumbler uses double wall vacuum insulated stainless steel to keep liquid cold up to 12 hours and hot up to 4 hours. Featuring an extremely strong rare earth magnetic lanyard, it allows you to secure the tumbler to metal objects – very useful when working on site, especially at height. An ultimate all-rounder gift for your favourite sparky this Christmas guaranteed to put a smile on their face!
Klein Tools Bluetooth Speaker with Magnetic Strap – (AEPJS2)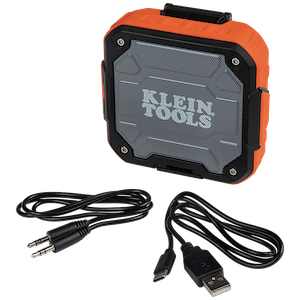 Get in the festive spirit this Christmas with the Klein Tools Bluetooth Speaker. Play your favourite Christmas tunes while at the dinner table or on site to help brighten up your day. You won't be disappointed with how clean and crisp the sound is from this bad boy!
The speaker connects wirelessly up to 10m away, it's magnetic allowing you to mount it onto metal surfaces, and you can answer calls hands-free with the built-in speakerphone! The battery life will last for 10 hours, guaranteed to keep you happy for a full working day.
Super Rod Cable Jack Plus – SRJK-PLUS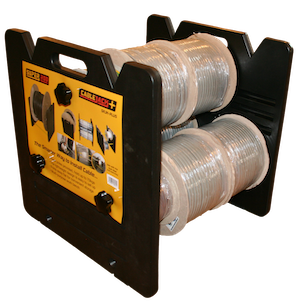 The smarter way to install cable! Make your favourite sparky life easier by gifting him a cable dispenser for Christmas. The Cable Jack Plus dispenses cable from various size spools with EASE.
It holds up to 70kg worth of cable and folds away flat, which is very convenient especially if you have little storage space in the van.
A perfect gift to get the job done more efficiently in the New Year.
Klein Tools Digital Level with Programmable Angles – (935DAGL)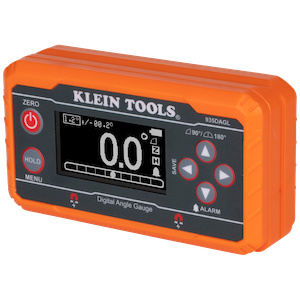 Here's one for the gadget lovers, the Klein Digital Level with Programmable Angles measures 0 to 90 degree, 0 to 180 degree or dual axis bullseye ranges. Pre-programmed with commonly used target pitches, easily achieve target angles thanks to audible and visual indicators. A must-have for the perfectionists among us, it's V-groove edges and strong magnetic base allows the device to be used in various scenarios. Complete with a soft carrying case and 2 x AA batteries, it would make a very special gift under the tree this Christmas. 
Klein Tools Magnetic Puller – (50611)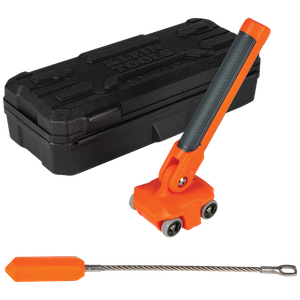 One of my personal favourites on the list!
This brand-new innovative tool is a life-saviour – quickly and easily fishes wire and cable behind finished walls and enclosed spaces. It uses high strength, rare-earth magnets allowing you to pull cable behind walls even if there is insulation in the way!
Comes with a hard-plastic carry case which makes it the perfect gift to wrap for the festive season.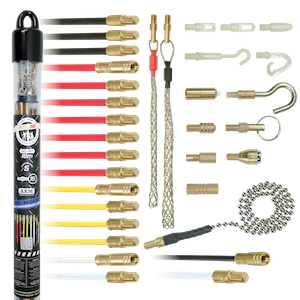 Treat yourself to a Super Rod Mega Set, saving you 2 to 3 hours a week on average allowing you to spend more precious time with your family this Christmas.
One of the most comprehensive cable routing sets on the market, including all the accessories you need to route cable more efficiently.
A fantastic investment, saving you money in the long run.
Klein Tools Tradesman Pro™ Rolling Tool Bag – (55452RTB)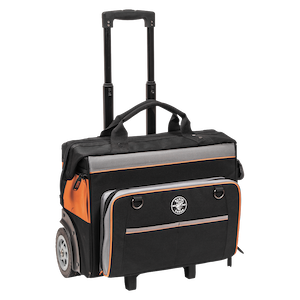 If you are looking for a premium gift, look no further than the Tradesman Pro™ Rolling Tool Bag.
This fantastic toolbag features 24 pockets to hold all your favourite tools and accessories! With its rugged 6-Inch wheels, this toolbag also easily handles rough terrain and get your stuff to site with no effort. This tough bag can store up to 100-pound (45.4 kg) of tools and materials inside, and another 100-pound (45.4 kg) stacked on top.
Treat yourself or spoil your favourite spark with this gift – you could even place additional gifts inside for an even bigger surprise on Christmas day!
And that's a wrap! We've guided your sleigh this far and provided a variety of potential gift ideas guaranteed to spread some festive joy on Christmas day.
Now it's your turn to decide, all sparkies want for Christmas is…
For more information about any of these products contact us sales@super-rod.co.uk or T: +44(0)1495 792000.