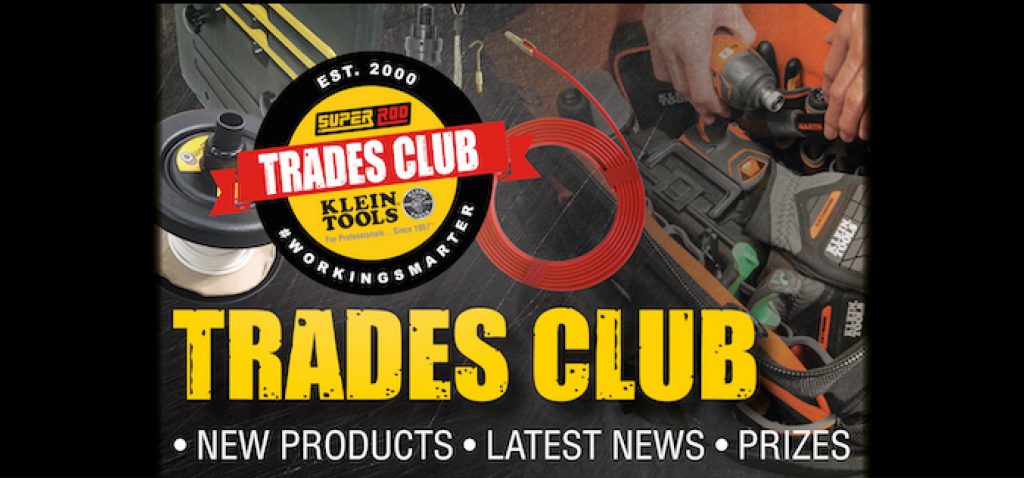 Win prizes with the Super Rod & Klein Tools Trades Club
We have been building our community since 2001, when we started to design and build our cable rods in the amazing Welsh Valleys. More recently we have created the Super Rod & Klein Tools Trades Club UK, a community of contractors, electricians, installers who want to receive information about new or existing products, have access to exclusive deals and win great prizes!
By signing up to the Trades Club you are automatically entered into our monthly prize draw and can win amazing prizes such as the highly popular Mega Set cable rod kit or new products such as the Cable Jack Plus, Cable Cutters from Klein Tools and more.
It is completely free to join and you will receive the monthly Trades Club eNewsletter directly into your inbox and find out if you are one of the winners of the month. So if you want to be in for a chance to win these fantastic prizes don't wait any longer, register by answering just a few questions here
https://kleintools.us13.list-manage.com/subscribe?u=a20343d936beb7b840d600b2d&id=24dc0ef112

The Trades Club also allows you to be one of the first to know about new Super Rod & Klein Tools products and innovations.
Finally the Trades Club helps you learn and advance your knowledge. We share reviews and tips from fellow electricians/installers showing our products in use and giving their opinion and valuable feedback.
For more information about our Trades Club email us at tradesclubuk@super-rod.co.uk.