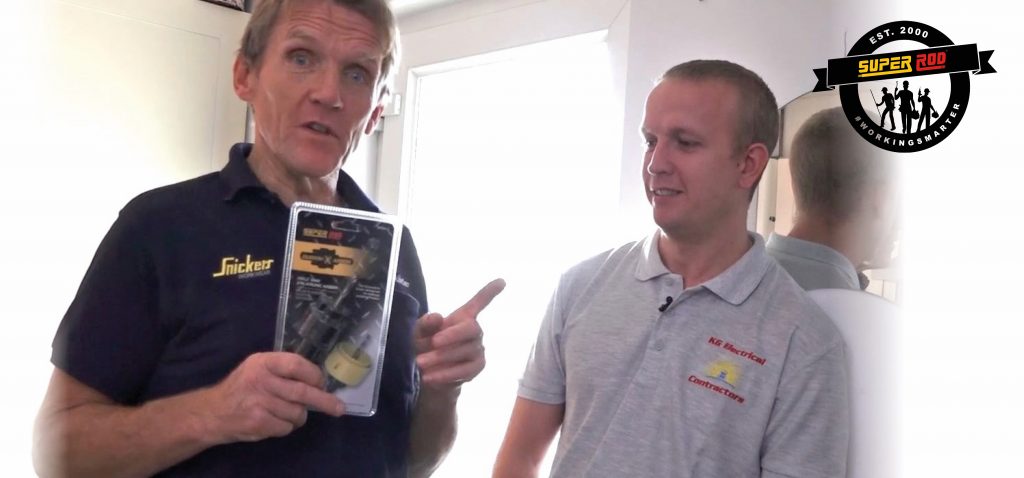 SUPER ROD SEARCHES FOR INSTALLERS WITH THE X FACTOR FOR ONLINE REVIEW PANEL
Super Rod is looking for smart, professional and camera-confident installers to join a new online review panel, where they will get the chance to try new tools first and share their verdict with other professionals via online video reviews.
Super Rod wants to hear from professionals from a range of sectors and backgrounds, to ensure that the people on the online review panel are reflective of the electrical industry itself – from domestic installers to commercial contractors. As well as having all the latest tools before anyone else, it is a great opportunity for installers to promote themselves and their expertise online plus there will be chances throughout the year to get involved with other Super Rod and Klein Tools events.
If you have bags of personality or love to share your opinion, simply send a short audition video to developmentideas@super-rod.co.uk explaining who you are, where you are from and a bit about what you do and then tell us what your favourite hand tool is and why. The deadline for auditions is March 31st 2018 and this can be recorded on a smart phone or device (doesn't have to be a video camera). Please note, the panel's video reviews will be shared online via You Tube, Facebook, Twitter and online trade media.
Malcolm Duncan, managing director at Super Rod said: "The idea behind the online review panel is to give Super Rod customers a new and exciting way of getting the low down on our new products. We have absolute trust in the functionality and quality of our products so are more than happy to hand them over to a group of professionals to hear – and share – what they have to say about them. By giving our customers impartial reviews of our products, they are better placed to decide whether it's something they need to help them work smarter or not." The online review panel is part of a change in direction for Super Rod, which is looking to increase its online presence in 2018 and find new and imaginative ways to connect with customers. If you don't already, you can follow Super Rod on Facebook and on Twitter @SuperRodUK.