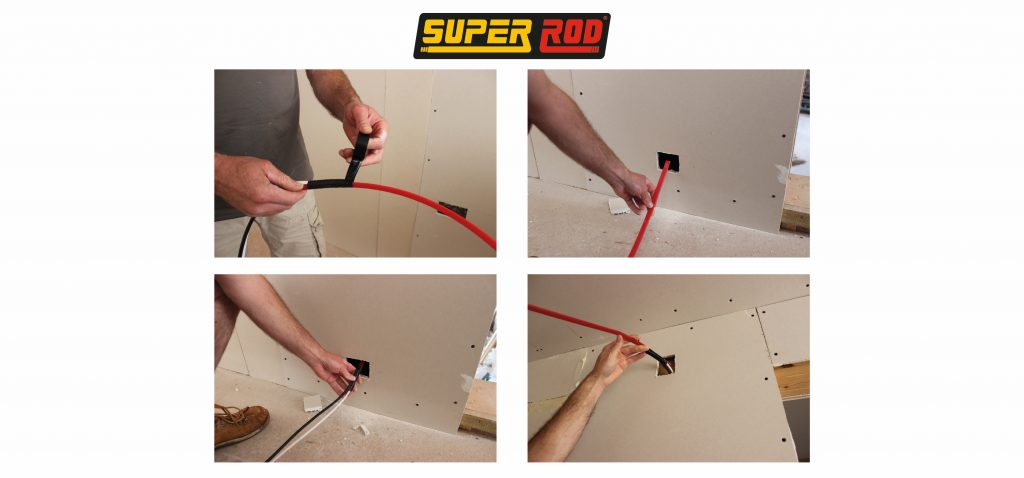 The tasty new way to pull cables!
Super Rod is introducing a tasty new addition to its range of innovative cable routing tools; the Cable Tongue. Available from (date), Cable Tongue is the new quick and easy way to run cables though interior walls and other awkward spaces, saving installers time and hassle on tricky jobs.
Cable Tongue is a 3.6m long flat, plastic flexible cable which has been specially designed with curved edges so it can slide easily through filled walls, above ceilings and under floors without catching on insulation or other obstacles. It can be bent into shape, making it easy to feed through difficult areas, and a simple bend at the end of the tongue will allow it to pop out of small exit holes too.
To use the Cable Tongue, simply feed it through the route where the cable needs to run, attach the cable to the tongue at the other end using electricians' tape and then pull back through. When you have finished with it, the Cable Tongue bends back into shape and can be stored flat or coiled.
Sam Horseman from Super Rod said: "At Super Rod we are always looking for innovative products which help our customers work smarter and more efficiently. The Cable Tongue is a great addition to the Super Rod range, offering a new way of threading cables through awkward spaces and helping installers get on with their day jobs without losing time and money on fiddly cable routing tasks."