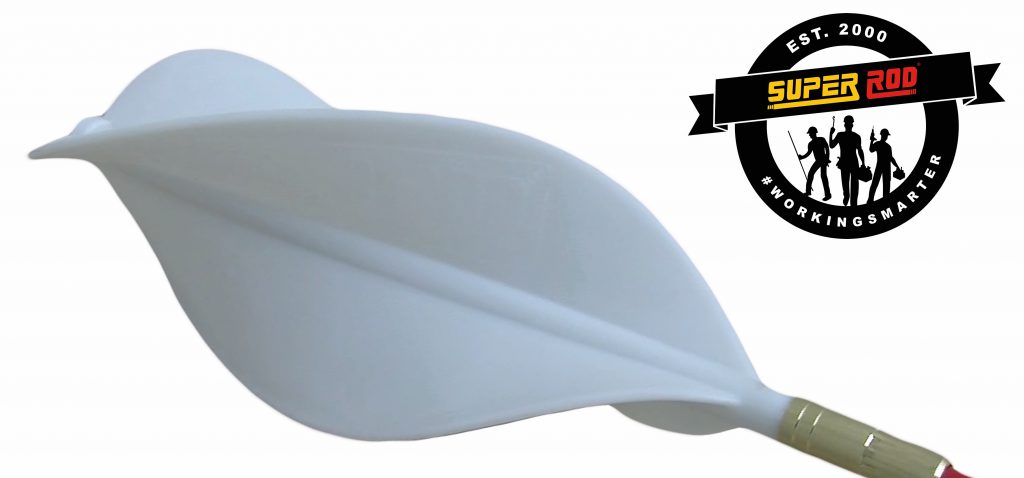 GO GLO GLIDER CABLES!
Super Rod has launched Glo Glider, a new glow-in-the-dark attachment for its best-selling cable routing rods, which can help installers guide cables through dark and uneven spaces with ease.
The lightweight Glo Glider is made from a luminescent material, which absorbs light when exposed to it, then discharges it in the dark. The Glo Glider's strong glow allows installers to easily guide cables through dimly lit areas, and because it's a battery-free light source, it's always ready to use.
Building on the success of Super Rod's successful Glider (whisk) attachment, the design of the Glo Glider allows it to simply skim over uneven surfaces and manoeuvre around suspended ceiling tiles for stress-free cable routing in these awkward areas. The Glo Glider is compatible with all Super Rod branded kits, and is a handy addition to any rod set. Sam Horseman from Super Rod said: "The Glo Glider makes even the roughest of cable runs a smooth operation, as it glides across obstacles and uneven terrain without snagging or getting caught on joints or debris and because it glows in the dark, installers can easily see where the cable is going for faster, trouble-free cable routing every time."