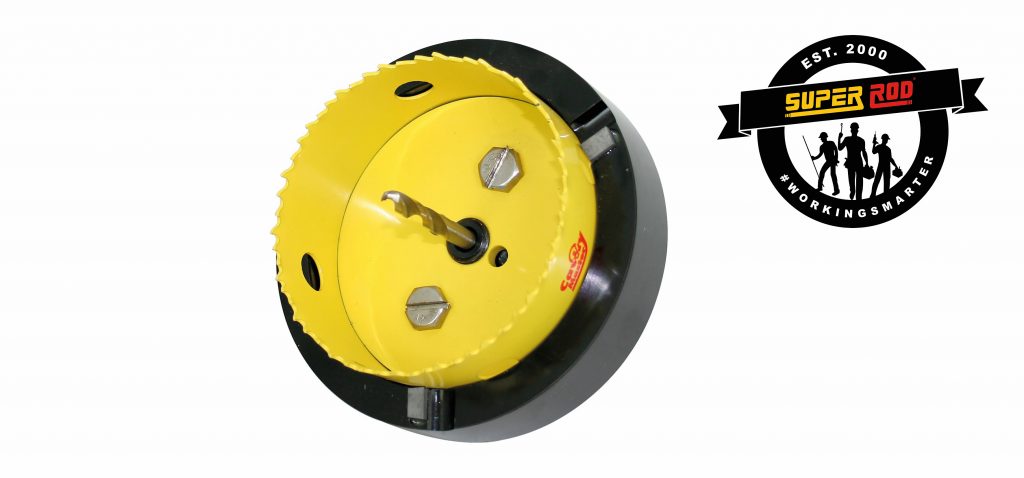 The ultimate rebate cutter from Super Rod
The Cavity Master from Super Rod puts an immediate end to the untidy practice of lifting particle or chipboard flooring to gain access to services followed by limited success with replacement and repair once the installation is complete.
Now, all installers need to do is attach the Cavity Master to their power drill, locate and centre the tool over the target area and drill. Once the job is complete, simply repair the area by inserting a cavity cover plate which fits flush with the surface.
The Cavity Master is a simple but very effective tool which provides electricians with quicker and effortless access to the void and features a 10cm diameter saw, five solid cover plates, arbor and a drill which allow installers to open and seal wall and floor spaces in a matter of minutes.
Managing Director, Malcolm Duncan says: "Working on cables which are located behind the walls or floors is one of those jobs that most installers hate because of the time that is wasted accessing cables and repairing the surface. The Cavity Master was designed to provide installers with a simple solution which saves time and guarantees a first class job every time."