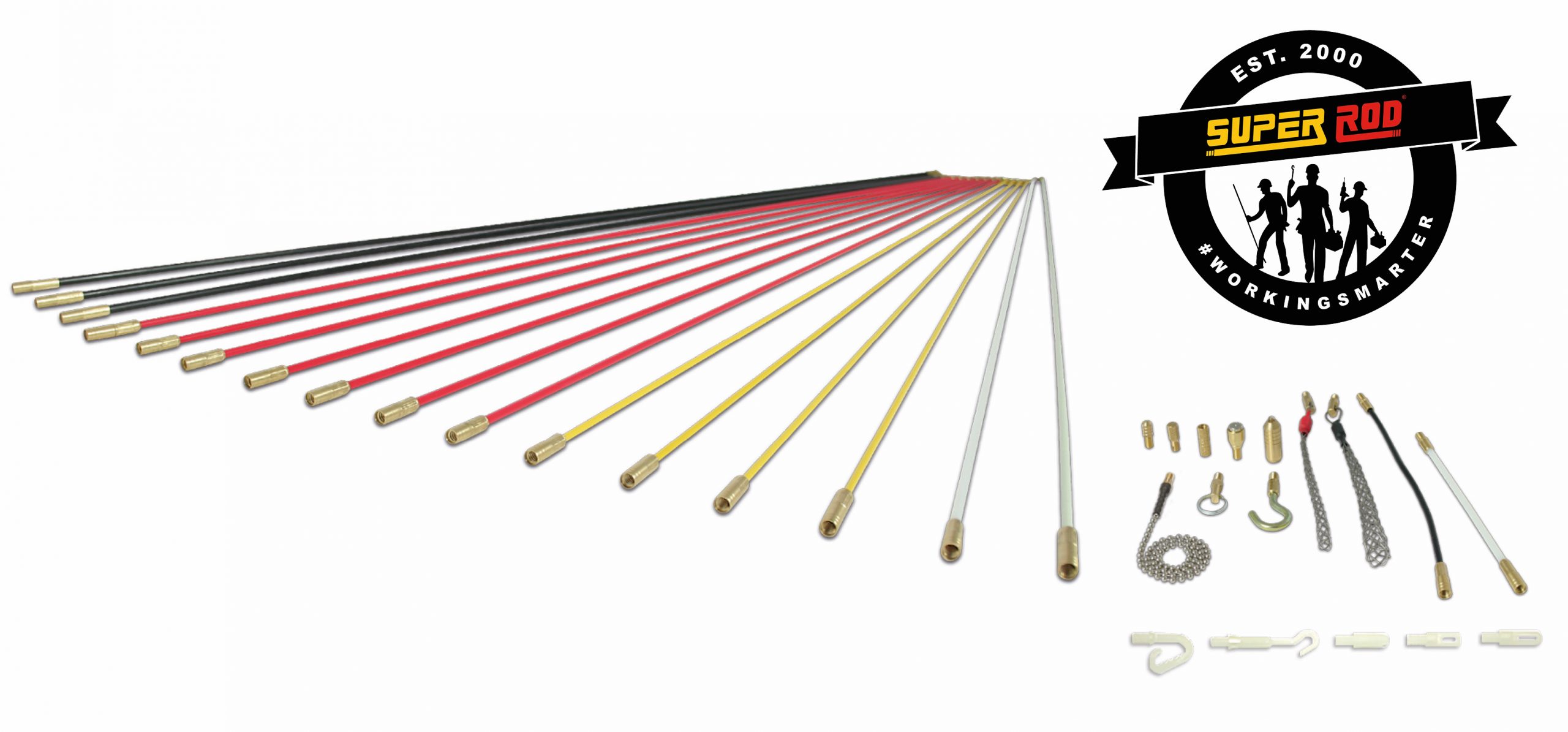 FREE Mega upgrade from Super Rod
Traditionally people use candles and a cake to celebrate an anniversary the team at Super Rod have gone one better. To celebrate the 10th anniversary of their MD Malcolm Duncan taking over the business, the team are to include a FREE upgrade to their customers, by offering not just one, but 5 FREE Glow attachments with each Mega Set manufactured from June 1st.
Managing Director, Malcolm Duncan says: "To mark my 10th year anniversary at Super Rod, I wanted to do something to acknowledge the occasion. The support and avid following we have had from contractors over the years for me has been probably the best part of being involved with Super Rod. I never tire of installers saying how great the product is and how much time it saves them. I wanted to give something back, completely free of charge to say a big thank you for the support and feedback over the years. This addition to the Mega Set will now give installers even more accessibility to the most remote and darkest places and ensure every job can be completed to the highest standards."
The new kits should be appearing in store from June onwards, but as a safety net should anyone make a purchase and the new items are not included in the set, all you need to do is to send an email with proof of purchase to sales@super-rod.co.uk and the team will send the upgrade pack directly to you.